THE NEP MODEL
No matter what level of sport you are at, enhancing your performance should be more than just traditional strength and conditioning programming. We believe that there has to be more than that in order to achieve greatness. The NEP model is backed up by current research, cutting edge programming, and an elite team of qualified professionals with the goal of helping any athlete, from youth to the professional level, reach their maximum potential both on the field and off the field.
building a PROGRAM that fits
With our Sports Performance packages, you, the athlete, can train as an individual or surrounded by the motivation of your team. Each package comes completely customized and includes sport specific testing & assessments, periodized strength and conditioning programming, and a nutrition seminar with a Registered Dietitian (Team Package Only).
Our individual-based programs are individually customized to your needs as an athlete and tailored to the demands of your sport. Decrease the risk of sport-related injuries, increase overall strength and power, enhance your speed, agility, quickness, and reaction time, and boost your confidence levels. Provided by a Certified Strength & Conditioning Specialist ®
Our team-based programs are customized for any sport at any level. Analyze your team's needs and goals, decrease your team's risk of sport related injuries, conduct season-specific strength and conditioning programs, attract more prospective athletes to your program, and develop a team culture that wins. Provided by a Certified Strength & Conditioning Specialist ®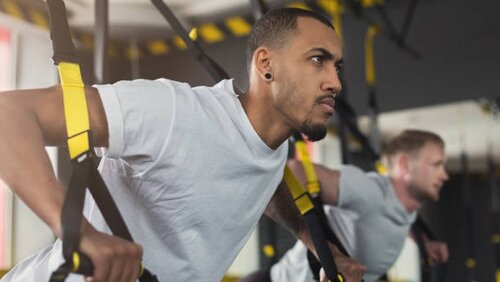 OFFERED TO THE BRAVE MEN AND WOMEN WHO PROTECT AND SERVE OUR COUNTRY EVERY DAY
With our Tactical Performance program, our educated and motivated team of performance professionals will apply scientific knowledge to physically train military, fire and rescue, law enforcement, protective services, and other emergency personnel to improve performance, promote wellness, and decrease injury risk. As a team, we conduct needs analyses and physical testing sessions, design and implement safe and effective strength training and conditioning programs, and provide general information regarding nutrition. This program is available in individual or group format.
HERE'S HOW WE WORK: